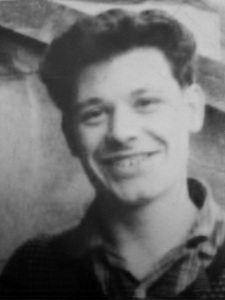 Ronald Michael Wildego is best described as an artist-philosopher-mystic and writer. He has written several books, painted many artworks and his sculptures made from recycled machine parts. This has earned him the nickname "The Poet Of Metal".
Ron was born in London in 1941. His father was in the 8th army with Montgomery and his mother was Irish.
His parents abandoned him leaving him under the care of Dr Barnardo's Homes. He lived in a series of different homes, and during the years spent in them where he was educated, in Scotland and England, he moved on to almost every part of Britain. He attended The William Baker Technical School, Goldings, Hertford. Later he was sometime military, Buddhist, traveller, writer, thinker, monk, student…….
In the mid and late 70′s Ron lived in Woodberry Grove in Manor House, North London. This was a special period when he met with and had marathon profound discussions with younger artists and mystics, such as photo-mandala artist and buddhist Monique Fay, artist Michael Chaitow, composer/mathematician Lawrence Ball, and electronic inventor/mystic John Dyus. He also met scholar/mystic Jeanine Miller who became his collaborator, partner and wife.
Ron was a major and important influence on Lawrence's approach to composition and playing piano, and its relation to deep meditation, from 1976 onwards, as was Jeanine also. Ron and Jeanine collaborated on "Refections On The Quest", a book of poetry with illustrations by Ginger Gilmour, which resulted in a video film of the same name, with the poetry read by David Carr, and music by Lawrence Ball.
Ron wrote "Mirrors Of Reflection" a book of mystical aphorisms, which was published in 1982.
In 1992, Ron and Jeanine moved to Feuilla, a small village in the foothills of the Pyrenees in Southern France. Jeanine sadly passed away on August 8th, 2013.
He has a Doctorate in psychology and is an open university multigraduate in many subjects.D.Sc. (psy) B.Ss (Hons).Eng B.A (Hons).B.LLB Diplome.Geo, Diplome.S.Sc. Diplome. Social Policy. Dip.APP SS.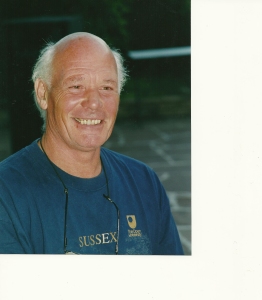 Favorite Quotations
Were I to dream a thousand dreams, live a million lives, be all in all Eternal. I would simply still be myself. "Reflections"
"To be or not to be, that is the question".
" Life is but a walking shadow, a poor player that struts and frets his hour upon the stage and then is heard no more. It is a tale told by an idiot, full of sound and fury signifying nothing."(Shakespeare).